Expérience thermale privée en forêt ✷
Votre propre hammam, sauna, spa et chute froide privés, au sein d'un chalet haut de gamme.
Each lodge has its own private spa, sauna, cold waterfall and eucalytus hammam. The thermal experience at its best, just for yourself.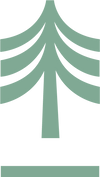 Who has never dreamed of enjoying thermal facilities in the privacy and comfort of a private chalet? Welcome to Les Løges, a high-end accommodation concept combining rejuvenation in nature and thermotherapy in complete privacy.
It's like a spa day, but better. Your thermal facilities are located directly within your chalet and are dedicated to you — a cocoon of intimacy, set in an enchanting forest setting.
Les Løges are for everyone who likes a break by the fire between two thermal sessions.
Designed for day owls, afternoon owls and even... midnight owls.
For all those who want to do another session after dinner... and one last one before going to bed.
With a fireplace inside and outside, and high-end facilities, everything is there for you to spend the most intimate and rejuvenating moment.
Solo, as a couple or with friends...
Les Løges is a well-deserved break.
In all seasons.
Qu'en pensent nos clients?
Our customer feedback speaks for itself.
A 48-hour break in such an environment, through our life as young parents, was like a boost of energy.
The Lodges are amazing! The place is well maintained and the thermal experience is truly rejuvenating!
As soon as you arrive, the stress subsides... the decor, the little details, the refined rooms, the environment, everything is there to promote relaxation.
I had a heavenly 2 night stay, the chalet is splendid and well equipped and the facilities luxurious.
Great weekend!
Everything was really to our liking. The lodge is very well equipped and the location offers a lot of privacy.
We spent 2 nights in paradise! As soon as we got back and our next stay was already booked.
A place that invites you to unwind, relax, refocus and find yourself! Everything is there to have a memorable stay!
Amazing concept. My only regret is not having had a longer stay! We will definitely return.
Amazing concept, really! To do as a couple or with a friend: a personal spa, sauna and Turkish hammam with eucalyptus, on site, just for you!
Amazing place, very clean and perfect for relaxation! I highly recommend it!
Everything is perfect for relaxation, the quality, beauty and cleanliness of the Lodge is impeccable.
Amazing, relaxing and timeless place. Perfect for a break in nature with all the amenities.
Absølute relaxation awaits!